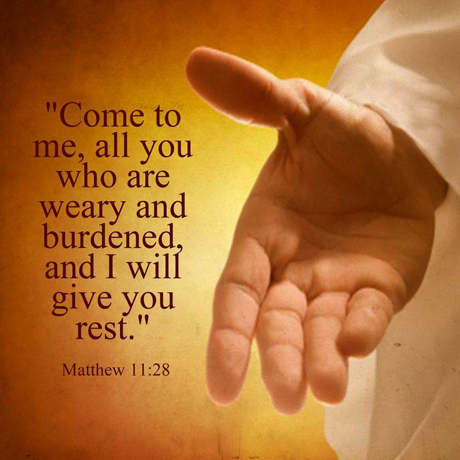 Summer Break, With or From?
We northern Minnesotans endure a long, hard winter. Some leave for a few months and return when the snow disappears. Some grit their teeth and hold their breath just waiting for spring. Others actually enjoy winter, and some of the recreational opportunities it affords. It's hard to ice fish and snowmobile in June…. hopefully! If nothing else, we all enjoy the lack of mosquitoes in Jan-uary. Most, if not ALL of us, however, look forward to summer. I hope you're enjoying the green and lush countryside that has emerged from the bare trees and brown fields that surrounded us a few weeks ago (Thank You Lord for the rain!!).

There is a definite shift in thinking when summer comes. This is our win-dow of time to play outside and enjoy activities like gardening, family picnics & barbecues, camping, going to the beach, etc., etc. It's summer break and it should be seen and enjoyed as a gift from God. Years ago, we were on a sum-mer getaway as a family. Toward the end of our vacation, I heard that still small voice of our loving, awesome Lord and Savior say "this was meant to be a vaca-tion with Me, not from Me". Ouch! I knew right away what the Holy Spirit meant. I had neglected my time in the Word. I had also neglected my time of prayer, worship, and just being in His presence. His conviction didn't come in a tone of anger, but more in a tone of sadness and disappointment. I realized that my Loving Heavenly Father, my Awesome Lord and Savior, delights when I seek Him and draw near to Him. His heart is truly blessed when we, His re-deemed and blood washed children, choose to spend quality time with Him! Not just out of duty or obligation, but because as He delights in us, we too, de-light in HIM! He also knows and wants what's best for us, and being close to Him and abiding in Him and His word is always best (John 15).

So here we are at the beginning of summer 2015. Our Christian life has been likened to a stool with three legs. If you're missing one, there's no balance or stability. The legs are "The Word" (reading, studying, and hearing the Bible), "Prayer" (time alone communing with Jesus) and "Fellowship" (connection to the Church Body and relationships). All three are important and commanded in scripture (because He loves us and they are for our good!). What will your three legged stool look like this summer? Please don't take a summer break from God, but rather, enjoy this summer with God! Make it your goal to strengthen each of the "legs" of your stool. Make reading the Bi-ble your "daily bread". His word is alive and powerful. It will strengthen, encourage and guide you. Even a few minutes in His presence in prayer, listening to Him as well as speaking to Him, will breathe life in-to your spirit and lighten your load (Math.11:28-30). God has designed us to need each other. Connec-tion to the church body is essential for us to experience the "abundant life" that Jesus came to give us (John 10:10). Don't neglect regular worship services (Heb.10:25), and make it your goal to connect with other Christians. The New Testament "one anothers" (pray for one another, love one another, encour-age, care for…etc.) is the way we experience Jesus with "skin on". His life flows through His body through loving and caring relationships. Our culture of busyness and social media pressures us away from the "being together" that we so often see in the early church. We are excited about a new Care Group model we are launching this Fall. There will be numerous opportunities for everyone to "Connect" and be strengthened in each of these three legs of your stool. More details will be coming soon.

I love the verse that describes Daniel's resolve to stay faithful to God even in pagan Babylon. Sur-rounded by numerous ungodly influences and pressures, "Daniel purposed in his heart that he would not defile himself…" (Dan.1:8). I challenge each of us (myself first) that we would "purpose in our hearts" that the summer of 2015 would find us being faithful and pressing in to know, love and serve Jesus more. May He richly bless you as you enjoy this summer with Him!